Now you can easily book time for a class around your schedule! Are you glued to your computer worried about Intra-day volatility? 
Learn in steps how to use Joe DiNapoli's techniques on charting software. 
If you want guidance on how to use Option software to model your trades, this is a great place to begin! 
If you're an experienced professional looking to manage risk with more sophisticated strategies, you're in the right place!
---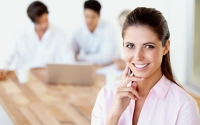 We've just released our 2nd Revised Edition on the Video Course! Lots of improvements with explanations in steps!
Move away from guessing market direction and limit risk exposure on trades. Stop being being glued to your computer and put the odds in your favor with a theoretical edge. Learn with our instructor led course "Getting Started with Option Spreads".
---