Download Microsoft Office Project Standard 2010 64 bit, How to buy Microsoft Office Home and Student 2007
If you have no opinion about market direction or if you don't want your opinion to affect trade selection, you need to choose from a variety of option strategies.

So the question is: "What are my choices for option positions and how should I choose among them?"
The ACE Program helps you answer this vital question.

The ACE Program is your indispensable reference guide covering positions for five different market scenarios (very bearish, bearish, neutral, bullish, and very bullish) and for three different volatility environments (increase, stay the same, or decrease).

Most importantly, The ACE Program identifies the option expiration month(s) that are appropriate to use given the volatility environment, your market outlook, and your tolerance for risk.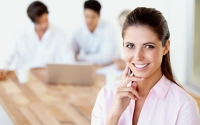 Would you like to see a case study on how futures options are used?  Watch free lessons with a handful of markets (Crude Oil, E-Mini S&P, Soybeans) showing how trades were made from start to finish.  You'll see first hand how to use technical analysis and work with limited risk option strategies to manage your trade positions.
---